We are a non-profit dedicated to facilitating scientific collaborations—especially those that don't emerge naturally—by finding the experts needed to complement research projects and documenting the credit due to every participant.
Vision
Some collaborations add enormous value: A discussion about a protocol can save weeks of trial-and-error; a recommendation for the correct statistical test can save a retraction. Today, collaborations are limited by the difficulty to find the right expert and the lack of credit for small contributions. We strive to eliminate these two barriers, creating a community where both brief and long-term collaborations can be easily started and easily credited.
Mission
To facilitate scientific collaborations in order to promote the advancement of science, its contribution to society, and the well-being of scientists.
Method
We receive requests from researchers looking for a collaborator. A network of scientific advisors finds an adequate expert, while careful curation ensures a good match. The requester receives a single highly qualified contact. Detailed documentation ensures that every contribution, no matter how small, can be credited.
History
Crowdfight was born to fight the covid-19 pandemic, by putting scientists from any discipline at the service of those in the front lines against covid-19. This experience showed that
asymmetric collaborations
can easily be established across the world, the enormous value that they can add, and that many become symmetric long-term collaborations that benefit both parties. Crowdfight covid-19 reached >45000 volunteers, and >100 successful requests before we extended our activity to other fields.
Funding
Crowdfight is a non-profit organization. It runs, first and foremost, thanks to the generosity of thousands of scientists who donate their time and skill to make our system work. Likewise, most of the core team is formed by scientists and developers who donate their free time to organize the platform. It is partially funded by a grant from
EOSCsecretariat.eu
, which has received funding from the European Union's Horizon Programme call H2020-INFRAEOSC-05-2018-2019, grant Agreement number 831644. We are also grateful to several companies that let us use their software for free (Google and Slack) or with significant discounts, (Freshdesk, JotForm, MailerLite, ClickUp and Kinsta).
Core team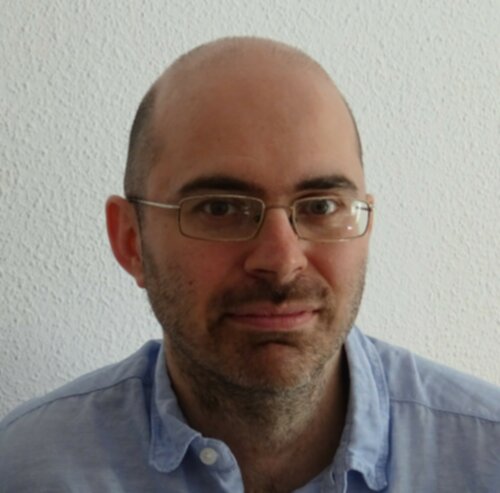 Alfonso Pérez-Escudero
Research Center on Animal Cognition, Center for Integrative Biology, CNRS and Université Paul Sabatier, Toulouse, France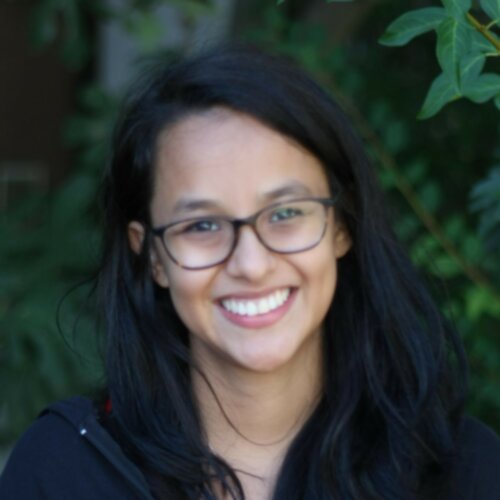 Ana Morán
Research Center on Animal Cognition, Center for Integrative Biology, CNRS and Université Paul Sabatier, Toulouse, France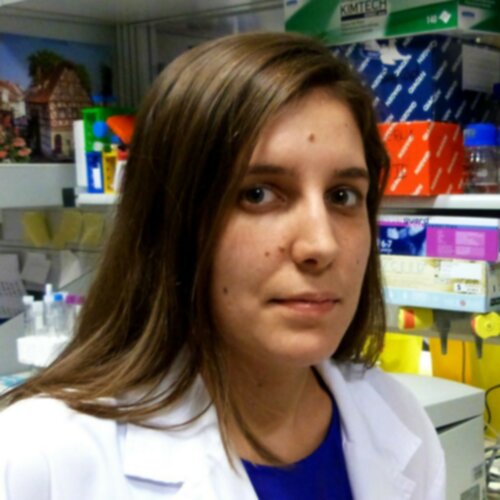 María Hernández
Instituto de Investigación Biomédica de Salamanca, Spain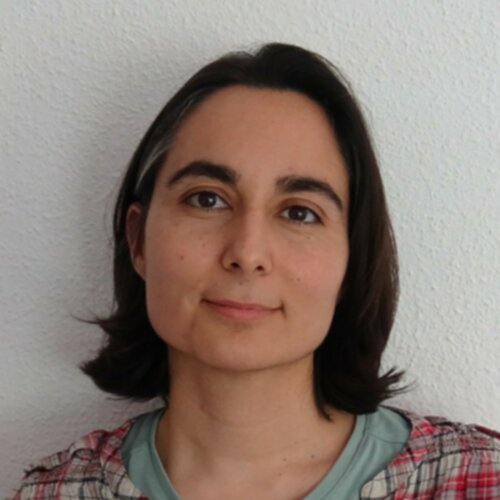 Sara Arganda Carreras
Universidad Rey Juan Carlos, Madrid, Spain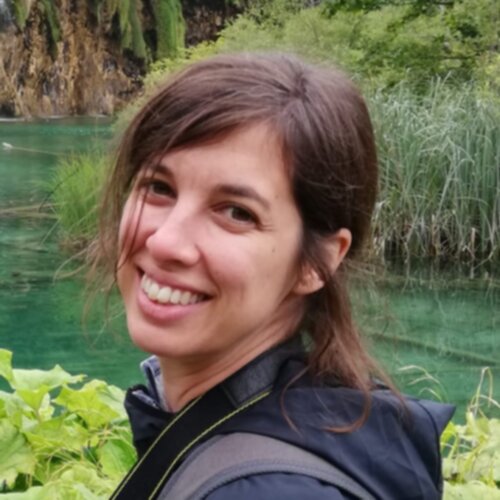 Tamara Gómez Moracho
Research Center on Animal Cognition, Center for Integrative Biology, CNRS and Université Paul Sabatier – Toulouse, France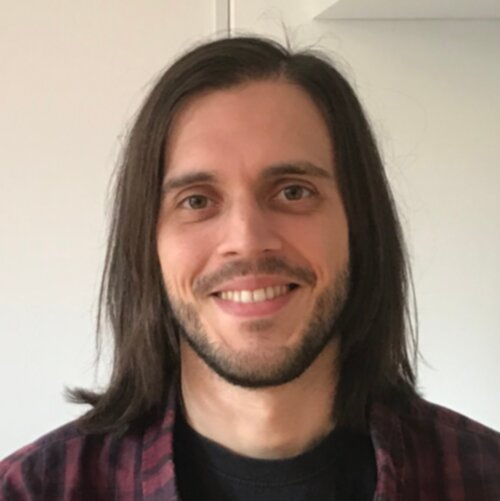 Santiago González Gancedo
Comunidad de Madrid, Spain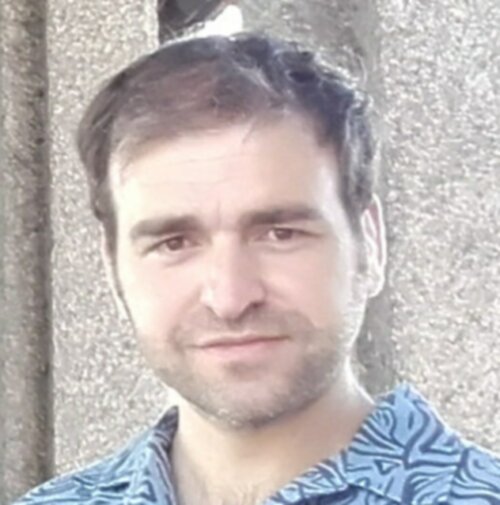 Alberto Pascual-García
Institute of Integrative Biology, ETH-Zürich, Zürich, Switzerland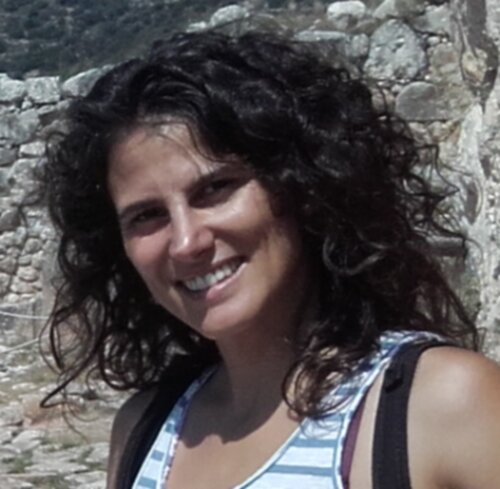 Lara Duran-Trio
Vaud University Hospital Centre, CHUV, Lausanne, Switzerland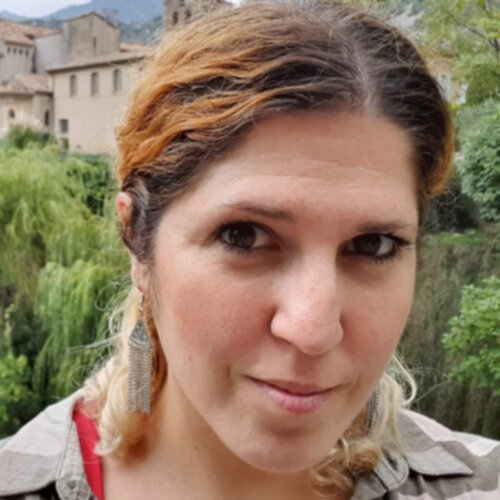 Maria Eugenia Villar
Institute for Functional Genomics, CNRS, INSERM, University of Montpellier, France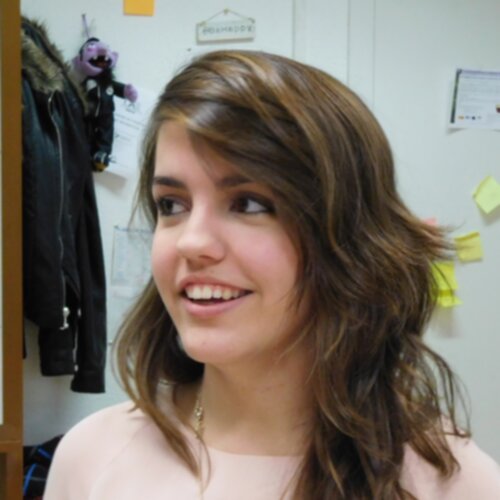 Beatriz Bueno Larraz
Huesca, Spain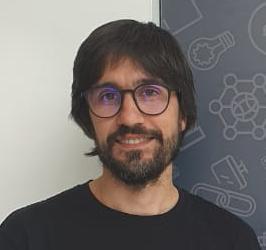 Ignacio Amigo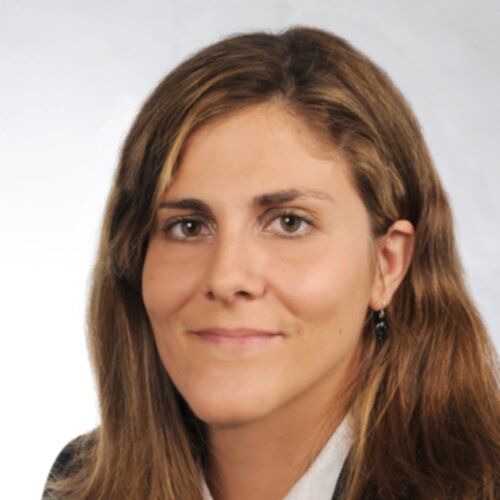 Rosana Herrera-Palau
Seville, Spain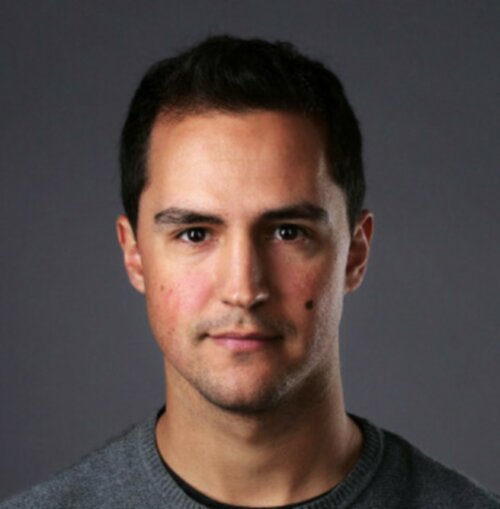 Francisco Romero-Ferrero
Champalimaud Research, Lisbon, Portugal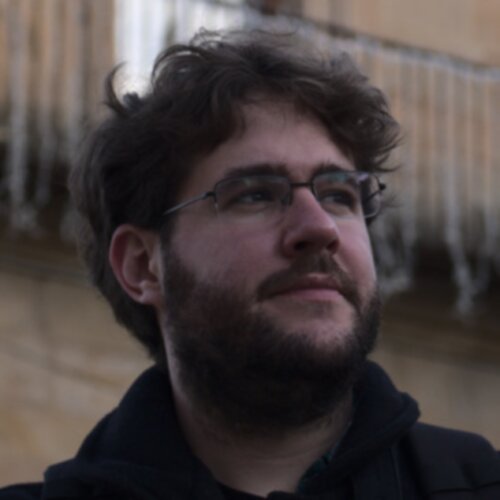 Francisco J. H. Heras
Champalimaud Research, Lisbon, Portugal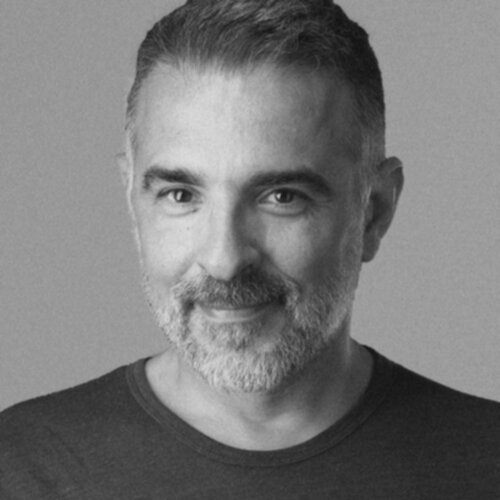 Alexandre Azinheira
Champalimaud Research, Lisbon, Portugal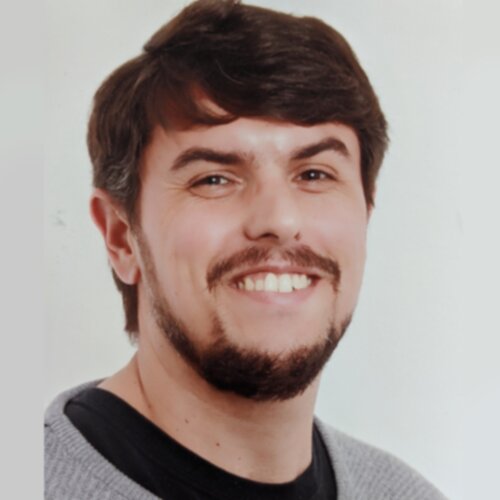 Daniel S. Calovi
Centre for the Advanced Study of Collective Behaviour, Konstanz University. Max Planck Institute of Animal Behavior. Department of Computer and Information Science, Konstanz, Germany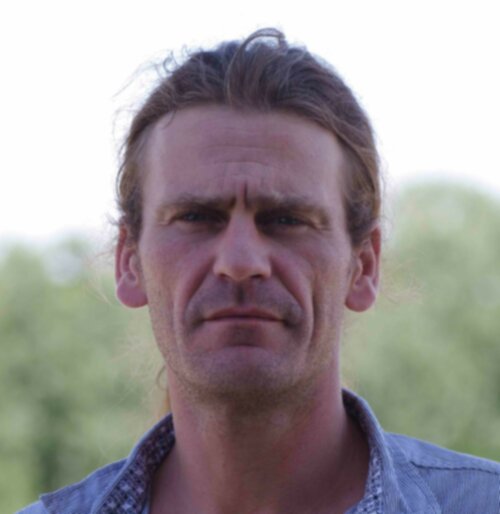 Raphaël Jeanson
Research Center on Animal Cognition, Center for Integrative Biology, CNRS and Université Paul Sabatier, Toulouse, France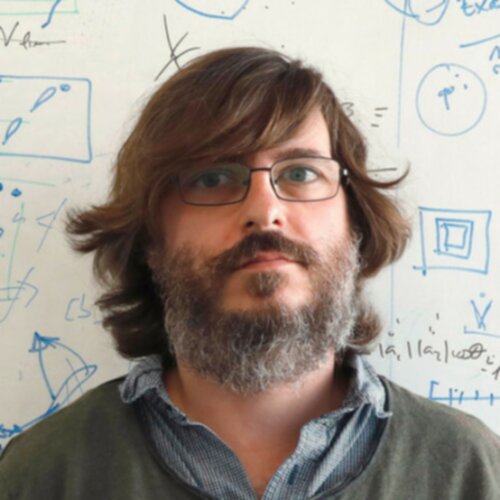 Gonzalo G. de Polavieja
Champalimaud Research, Lisbon, Portugal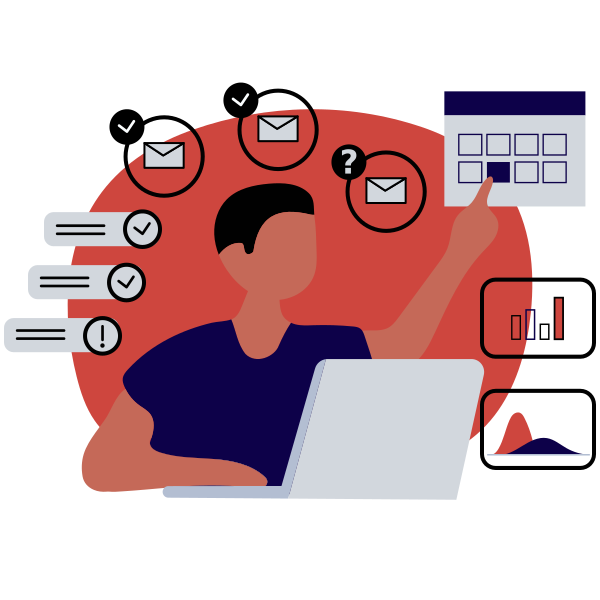 Christian González
Crowdfight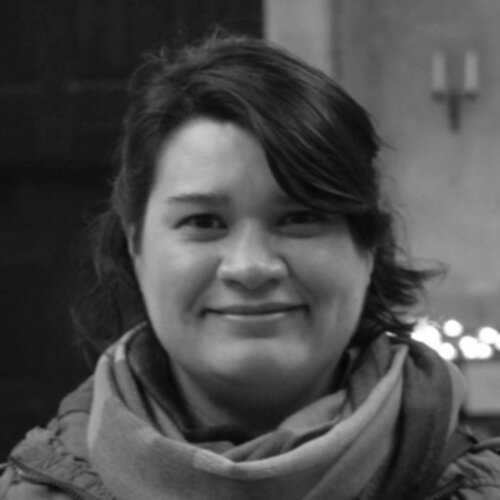 Melinda Modrell
Crowdfight
Coordinators
María Hernández Sánchez | Instituto de Investigación Biomédica de Salamanca, Salamanca, Spain
Alejandro Valbuena | Centro de Biología Molecular Severo Ochoa (CSIC-UAM), Universidad Autónoma de Madrid, Spain
Marie Vasse | Institute of Integrative Biology, ETH-Zürich, Zürich, Switzerland
Ignacio Amigo | Manaus, Brazil
Ana Morán | Research Center on Animal Cognition, Center for Integrative Biology, CNRS and Université Paul Sabatier, Toulouse, France
Gonzalo S. Nido | University of Bergen, Norway
Aixa Morales | Cajal Institute, CSIC, Madrid, Spain
Violette Chiara
Scientific advisors
Sandrine Coquille | Department of Biochemistry, University of Bayreuth, Germany
Vicente Pérez Díaz | Hospital Clínico Universitario de Valladolid, Spain
Adela Pérez Escudero | Hospital Clínico Universitario de Valladolid, Spain
Juan Poyatos | Centro Nacional de Biotecnología (CSIC), Madrid, Spain
Nicola Criscuolo | ETH-Zürich, Switzerland
David Reguera | Universidad de Barcelona, Spain
Daniel Mateos San Martin
Cristina Gutierrez Vazquez | Brigham and Women's Hospital, Harvard Medical School, Boston, MA, USA
Pilar Mendoza Daroca | The Rockefeller University, NY, USA
Chagla Defterali | Upjohn Pfizer
Álvaro Portela
Giulia Morlino | The Francis Crick Institute, London, UK
Liliana Sanmarco | Brigham and Women's Hospital, Harvard Medical School, Boston, MA, USA
Daniel Amor | Massachusetts Institute of Technology, Cambridge, MA, USA
Jacques Gautrais | Research Center on Animal Cognition, Center for Integrative Biology, CNRS and Université Paul Sabatier, Toulouse, France
Alfonso Núñez | ICMAT (CSIC), Madrid, Spain
Burcu Tepekule | ETH-Zürich, Switzerland
Diana Primiano | PFIZER
Claudia Igler | ETH-Zürich, Switzerland
César Ulises Monjarás Ávila | University of British Columbia, Vancouver, Canada
Natalia Barrios | Champalimaud Center for the Unknown, Lisbon, Portugal
Isaac Gállego | MRC Laboratory of Molecular Biology, Cambridge, UK
Geoff Holm | Colgate University, NY, USA
Martina Dal Bello | Massachusetts Institute of Technology, Cambridge, MA, USA
Inés Cuesta | Frankfurt, Germany
Angela Downie | University of Nottingham, UK
Erik van Bergen | University of Helsinki, Finland
Other collaborators
Antoine Cayphas – Thomas McColgan – Ildefonso Macarro – Florent Le Moël – Alfonso Núñez –
ICMAT
– Hayley Simpson – Priyansha Sheel – Rafi Glass – Álvaro Orts – María Loza – Marian Sardon – Enrique Pérez Palaci –
CovidWarriors
– Victòria Brugada – Gabriel Madirolas – Julián Vicente – Hiranya Pintana – David Gil
Contact
contact@crowdfight.org